Haiku Festival's 2020 Guest Poet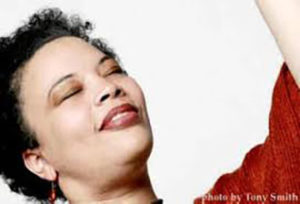 Toni Asante Lightfoot is a Cave Canem fellow who worked at Guild Complex, Neighborhood Writing Alliance, ETA Theater, Steppenwolf Theatre, Young Chicago Authors as Director of Writing Workshops, and Chicago Children's Museum. She co-founded the poetry collective: Modern Urban Griots, led the national arts organization: Blackout Arts Collective, and is past President of African American Writers Guild, founded by Marita Golden.
Lightfoot has written and edited several books including the poetry volumes Kiss My Ears Like Jazz; Let Pharaoh Go; and Unearthing Me. She is a Soul Mountain fellow, a retreat led by Connecticut Poet Laureate Emeritus, Marilyn Nelson. Lightfoot's poetry and reviews can be found in Dream of a World, Beltway Poetry Quarterly and other anthologies, journals, and online.
Regarding inspiration, Lightfoot says, "My daughter, Leontyne, and all artists who fought for and won social justice battles inspire me. I strive to be as effective and affect others as Gwendolyn Brooks, Frieda Kahlo, Eleanor Roosevelt, and my mother. I am also inspired by stories that cause paradigm shifts in people. Trinidadian beaches do wonders for my muse."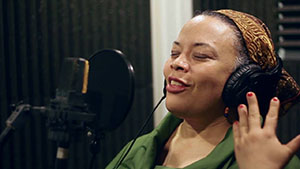 This Washington, DC native is an alumna of Howard University and Pacific College of Oriental Medicine. Lightfoot is an acupuncturist and massage therapist based in Chicago.
Haiku Festival's 16th Annual Awards Program is part of an ongoing effort to realize the organization's mission of "celebrating children through poetry readings, workshops, awards and events, while promoting literacy among people of all ages."
Haiku Festival's Annual Awards Program is co-sponsored by Harold Washington Library, City of Chicago Poetry Committee, CAN-TV, founders: Greg & Regina Baiocchi and private donors. This event is FREE and open to the public.