Haiku Festival's 2023 Guest Poet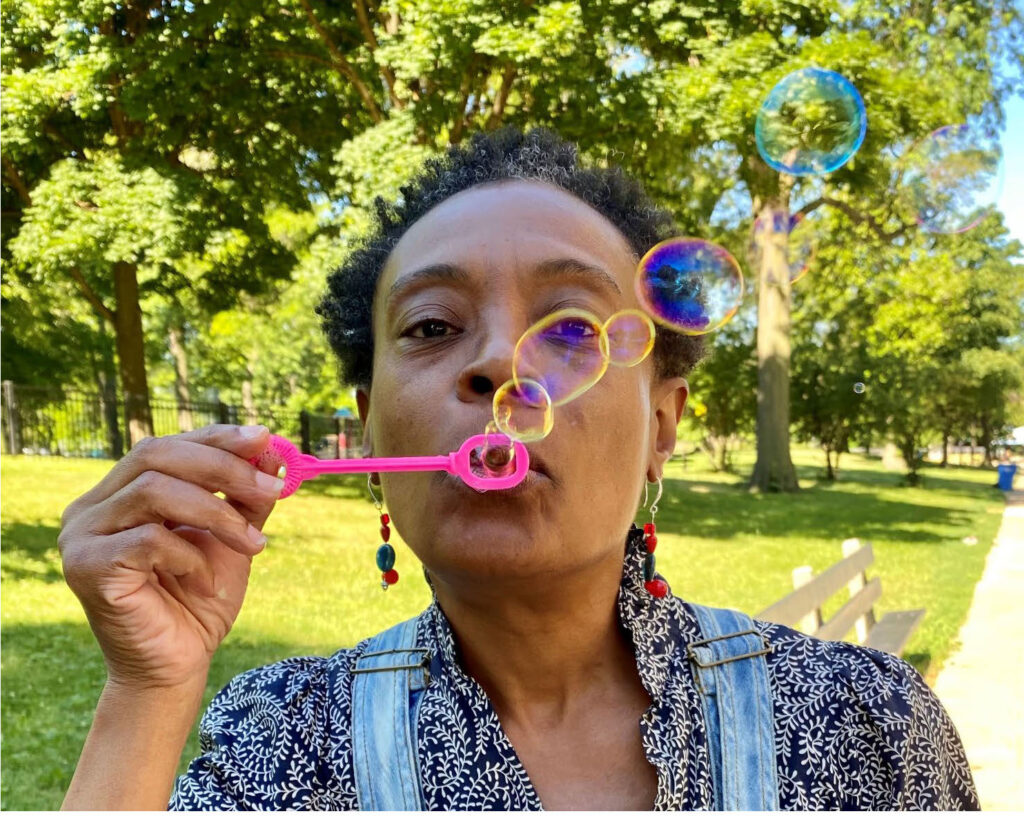 Leslie Reese is a poet, writer, and interdisciplinary arts educator based in Chicago and Detroit. She earned the MA in Interdisciplinary Arts from Columbia College Chicago. She is an experienced reading mentor for kindergarteners, teen poetry instructor, and literacy coach: facilitating adult reading and writing workshops.
Leslie is the founder of folklore & literacy, which uses books, visual art, music, movement, and performance as gateways to literacy, discovery, and self-expression. Leslie is the author of the poetry collections, Upside Down Tapestry Mosaic History, and Urban Junkstar. She also composed and performed original poetry for projects by bassist Marion Hayden and violinist Regina Carter.
Leslie is a Chicago Poetry Center (CPC) Poet-in-Residence in three Chicago public elementary schools – a role she first practiced with InsideOut Literary Arts Project, and Broadside Press's Poet-in-Residence Program. She stars in CPC's pilot video educational series, "Queen Zee's Poetic Adventures."
Haiku Festival is excited to host Leslie Reese as Guest Poet for our 19th Annual Awards Program in celebration of National Poetry Month: Saturday, 29 April 2023, 10:AM, Harold Washington Library Auditorium, 400 South State Street
Please join our celebration of poetry that is FREE and open to the public. This program is made possible through the generosity of Chicago Public Library's Poetry Committee and Haiku Festival donors.